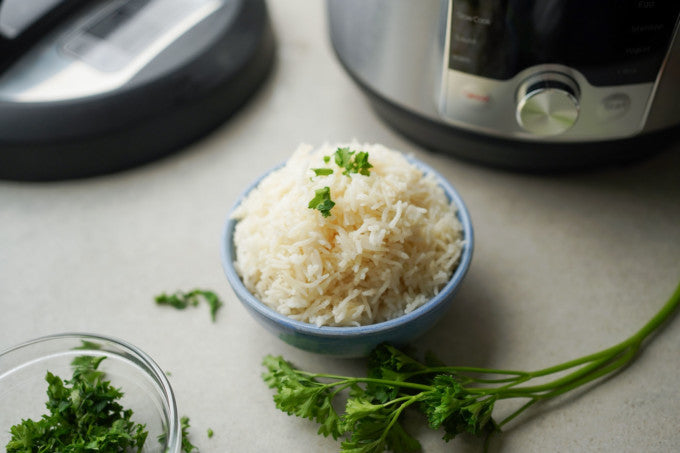 Your new pressure cooker
Every Indian household owns a pressure cooker, or at least two. Pressure cookers are great but also a hassle to clean and haul around, sure they get the job done quick, three whistles and your rice is cooked and ready to eat. What if you could get the speed and efficiency of a pressure cooker but minus the difficulty of carrying it around or spending a lot of time cleaning it. Introducing electric pressure cookers.
Here's the best part: electric pressure cookers are eco-friendly and save energy. In today's world where climate change and ecological degradation have become a major part of the conversation and for good reason, it has become necessary for us to take steps to make sure that we can save what is left. Electric pressure cookers also retain the nutrients in your food, since it takes less time and heat to cook. This also means that the taste is preserved at the end of the process. Cleaning is also easier because it just involves one pot and is made from material that is very easy to clean. There is also the added fact that electric pressure cookers eliminate all the risks that normal pressure cookers possess. 
We know, life can get busy and no one has the time to stand around for hours to cook a meal, it has to be done simultaneously and quickly, that's why an electric pressure cooker is a good investment, you don't have to stand over it and make sure to turn it off when it's done cooking, electric cookers have timers that  enable you to leave it unattended while you go about your other chores. Electric pressure cookers have presets that let you bake, sautee, steam, stew or fry with three levels of adjustable temperature / pressure for each preset. Preparing meals is so simple when you have a cooker with presets for different types of recipes, so less hassle. It's a convenient addition to your kitchen's counter top, that will make your life easier. Check out the collection on our store.